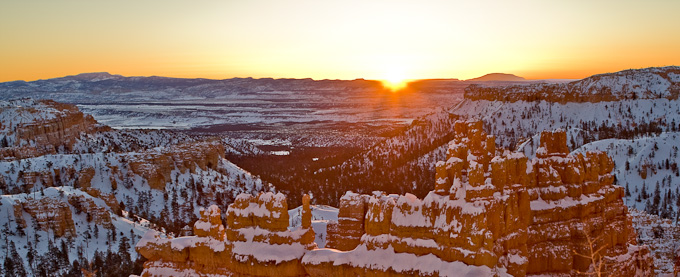 * ARCHIVED *
Photoluna is no longer available on the App Store; this page has been archived for posterity.
Introducing a new tool for outdoor photographers. Available now for iPhone and iPod Touch.

Photoluna features a heads-up display that shows you everything you need to know about the positions of the sun and moon on one screen. Touch the sun to see sunrise and sunset times, or tap the moon for moonrise and moonset.

See detailed information for planning your next landscape shoot.

Predict the positions of the sun and moon days, weeks, or months in advance.

Plan your next trip: Photoluna shows you what's happening in any corner of the globe from the comfort of your own living room or studio.

Magnetic declination correction adjusts directions to match a magnetic compass. Photoluna can switch between geographic and magnetic directions for any location or time.
There's an old photography saying: "ƒ/8 and be there." The "ƒ/8" stuff is easy. Being there is the hard part.

Photoluna helps you
be there.
Got a question, bug, or feature request? Contact us!
As a reward for reading this far, here are some extras. You can reset the place and time to here and now by shaking your iPhone. If you hold it over your head (upside down), the compass view will flip east and west. Finally, in compass view, press two fingers on the screen to measure an elevation; point the device at the desired elevation, and release one or both fingers to "lock-in" the measurement.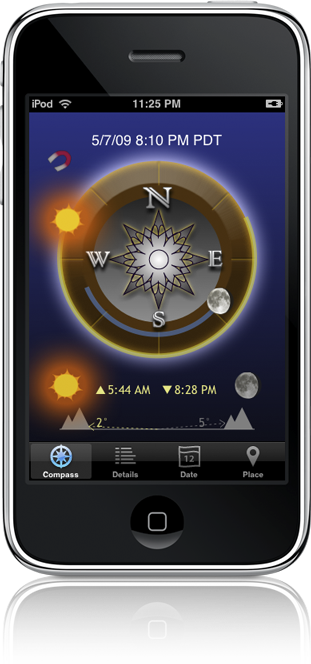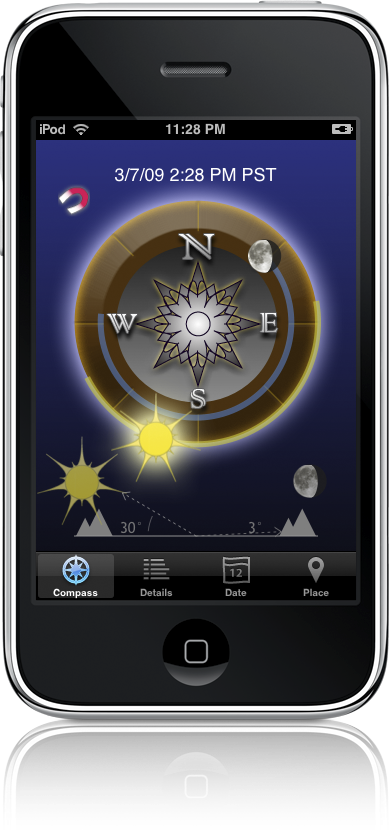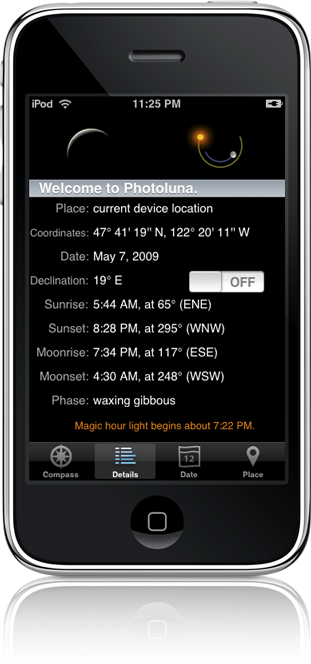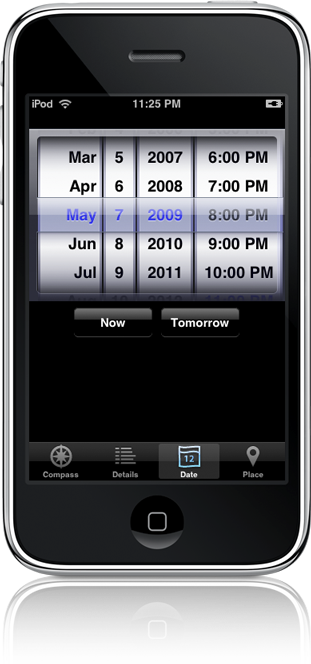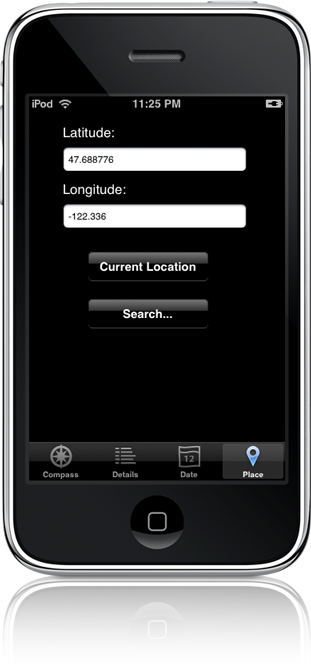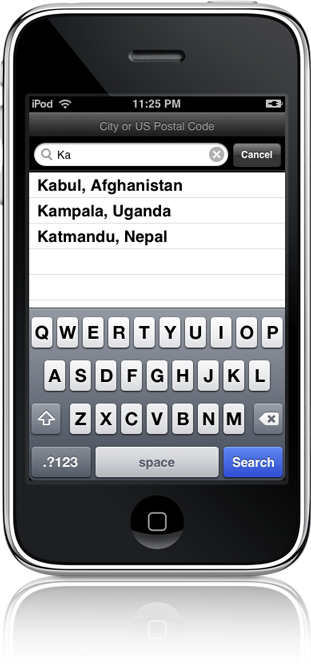 Note: Some screenshots are from Photoluna 1.0
Requirements
Photoluna runs on any iPhone or iPod Touch. An iPhone 3G is recommended for determining your location in the field. However, you can manually enter your location on any iPhone or iPod Touch if you have a GPS device. Some compass features (orientation) require an iPhone 3GS. Some GPS devices already correct for magnetic declination, in which case you should disable the Photoluna correction. The magnetic declination correction is an estimate, and should not be used for critical applications. "New Moon" and "Sunrise over Bryce Canyon" photographs are © Daniel Wright, all rights reserved, and yeah, it was quite cold, thanks for asking.
Photoluna

. Be ready for the moment.

Only for the iPhone and iPod Touch, only on the iTunes App Store.